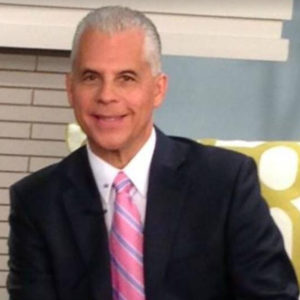 Carmen Colao
Happily Retired in Sunny Arizona
Biography
Carmen began his career with the Diocese of Buffalo, New York in 1979 serving as Assistant Controller in the Finance Department.  In that capacity he began overseeing the finances of the Catholic Cemeteries in 1981. In 1990, Carmen accepted the position of Executive Director of the Catholic Cemeteries of the Diocese of Buffalo in a role he maintained until his recent retirement on October 4, 2019.
He received a Bachelor's degree in Economics and Management concentration from Buffalo State College.  He went on to receive an Accounting Certificate with thirty two additional hours of course work from the University of Buffalo.  In 2001, Carmen obtained the designation of "Certified Catholic Cemetery Executive" from the National Catholic Cemetery Conference. He went on to serve twelve years on the CCC Board of Directors including two years as President in 2011-2012.
Carmen and his wife, Anna Maria, have been married for 43 years. They have two children and two grandchildren. They now reside near their grandchildren in Scottsdale, Arizona.
---
Succession Planning: Back to the Future
Carmen will discuss his recent experience in selecting his replacement after 30 years as Director of Cemeteries for the Diocese of Buffalo, NY.