For those who have attended the past two CCFW Conferences, you are aware of our Suppler Face Time segment that allows for attendees to interact with our supplier representatives in a fast-paced, creative "get-to-know-you" presentation.
One of our suppliers, Gino with Inspired Artisans, takes the creativity to an artistic level naturally. Two years in a row, he's had attendees tapping into their inner artist in a competition for fun prizes.
Naturally in wine country, Gino had his booth visitors draw in the lower half of a beautiful stained glass rendition of wine bottles.
A big congratulations to the winner Joan Geclik from Minneapolis!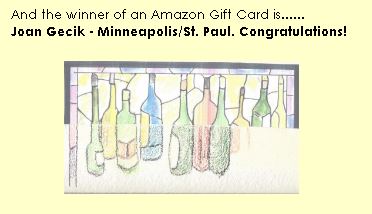 We loved Tim Corbett's take on the artwork as well, very funny!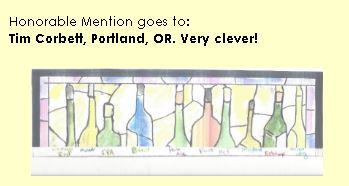 Looking forward to seeing what the art competition will be next year in Scottsdale!